Home-grown or store-bought, fresh fruits and vegetables are packed with nutrients and are delicious. But if you don't store it the correct way, they can spoil. That's why knowing how to store fruits and vegetables the correct way can extend its life, making the most out of the season, and most importantly, reducing food waste.
Some fruits should be refrigerated right after you buy it, but others may not first ripen in the cold and are best kept outside on the counter (can be your kitchen counter, pantry, or wherever you have the space!), and then chilled in the fridge. Some vegetables should be kept chilled, while others need to be kept outside in a dark, airy space. In other words, it really depends on each type of fruit and vegetable, and that's why we want to show you how to store fresh fruits and vegetables easily and properly.
Vegetables That Should Be Stored in the Refrigerator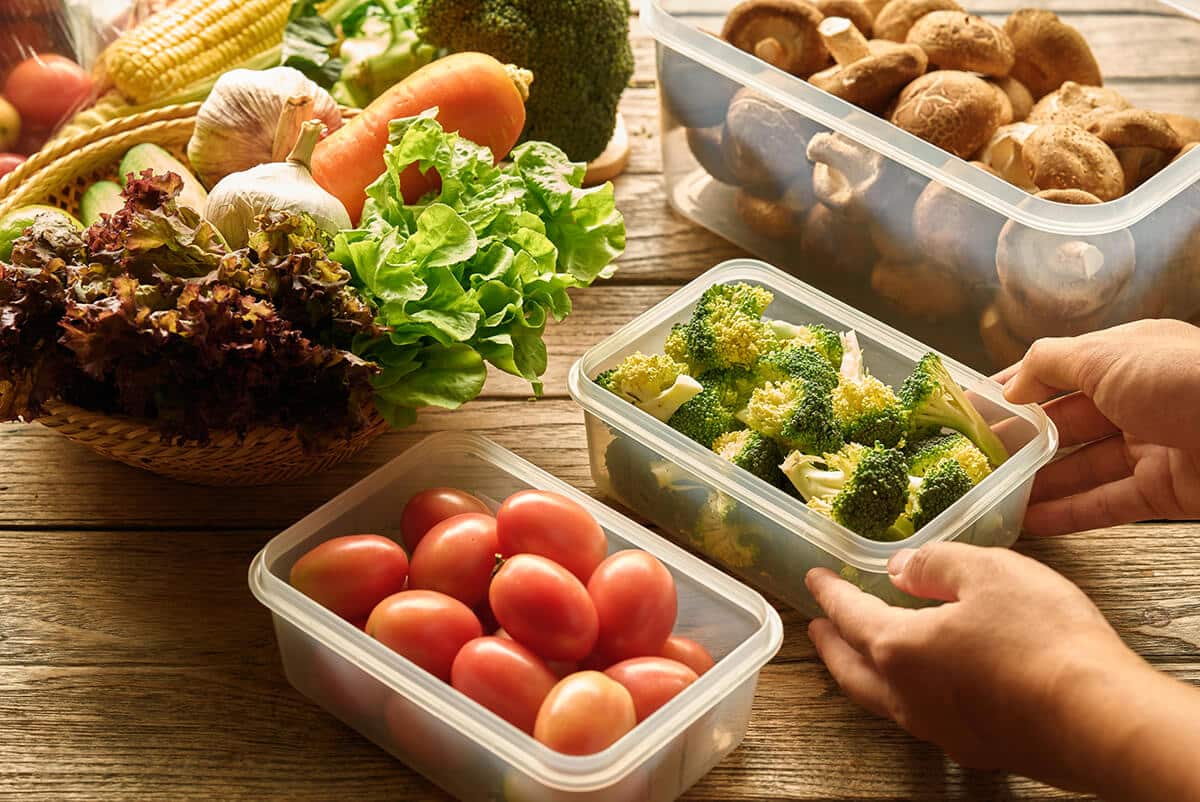 Most vegetables we know last longer when kept in the refrigerator. The list includes artichokes, fresh unshelled beans, asparagus, peas, beets, broccoli, cabbage, eggplant, herbs, leafy greens, carrots, cauliflower, celery, corn, cucumber, leeks, mushrooms, okra, peppers, radishes, roselle, salad leaves, scallions, spinach, and bean sprouts, to name a few.
Vegetables That Should Not Be Stored in the Refrigerator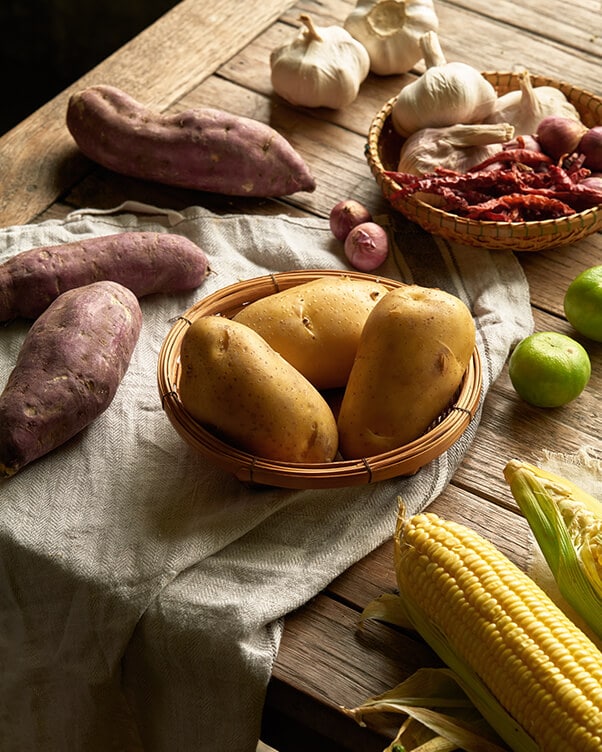 Unpeeled vegetables like garlic and onions can stay outside the fridge. However, keep them wrapped and chilled if they're already cut or peeled. Store them apart from potatoes, as potatoes emit some ethylene that can cause the onions to sprout.
Potatoes, sweet potatoes, and taro should not be chilled. Keep them in a cool, dark, airy space. Loosely stack them in a bowl, but not in plastic bags, or else they will get moldy and spoiled from the increased moisture.
A fruit or a vegetable it may be, tomatoes should be left outside the fridge, even when ripe, as they'll lose flavour if kept chilled.
Fruits That Should Be Stored in the Refrigerator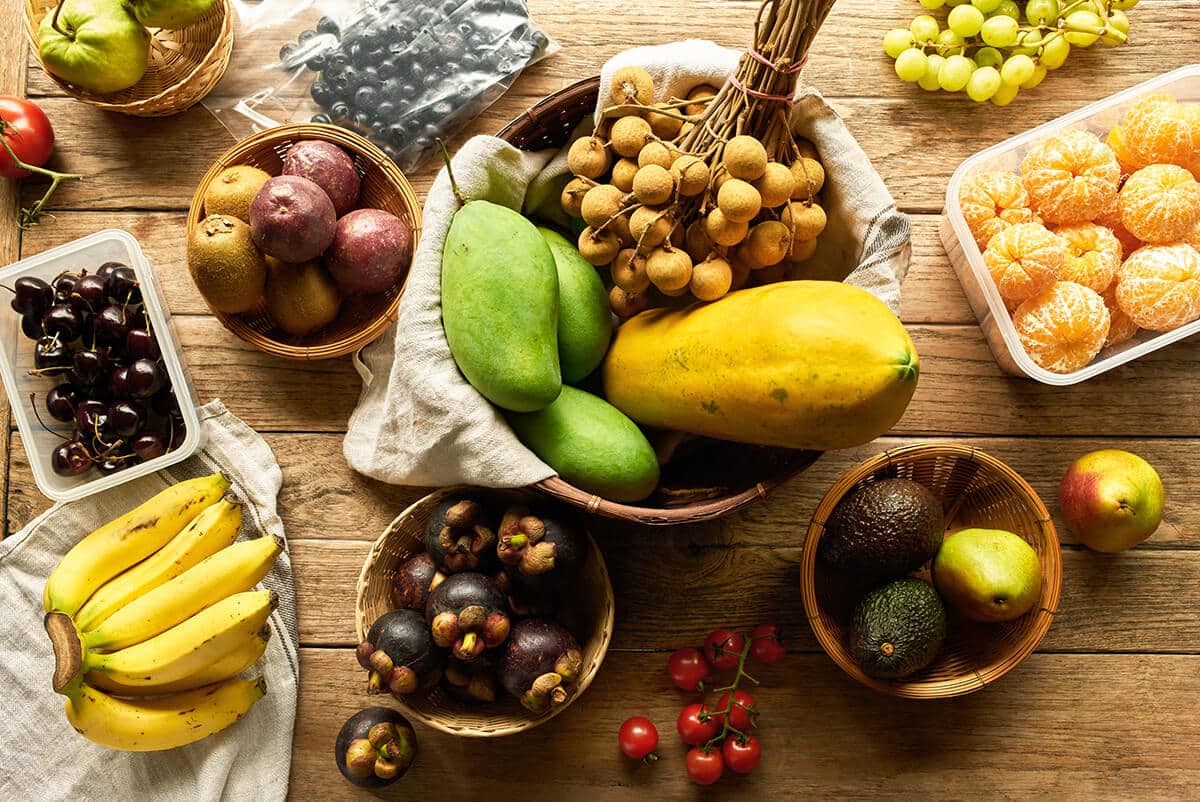 And how about fruits?
First, we'd like to give you some tips and tricks on how to organize and preserve fruits in your fridge. We recommend you use separate, reusable plastic or Ziploc bags, plastic Tupperware with lids, or lightweight stainless-steel containers (like the ones you may have used on your picnics). Also, don't combine fruits and vegetables in the same container. Ethylene given off by some fruits like apples, peaches, and pears can spoil some vegetables like lettuce.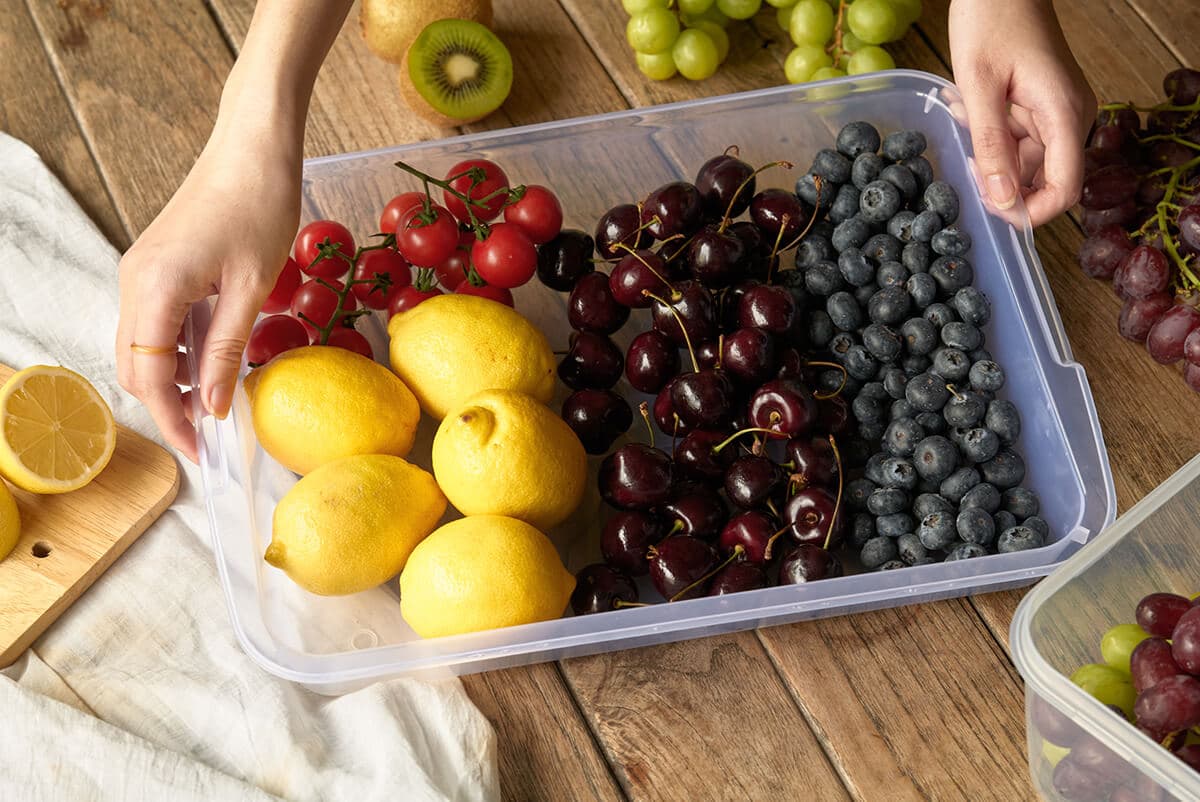 Apples should be kept in the fridge if you plan to keep them for the long term (more than a week and up to a few months). While they don't have to be wrapped, they do emit ethylene, so you should keep them separated from your other produce. Berries like blackberries, blueberries, cranberries, grapes, strawberries, and raspberries, meanwhile, are a different story. Eat them within a day or two after you've bought them, as they tend to spoil quickly. Also, always keep them cold, and don't wash them until you are ready to eat. Cherries should be chilled and can be kept refrigerated in an open bowl or container.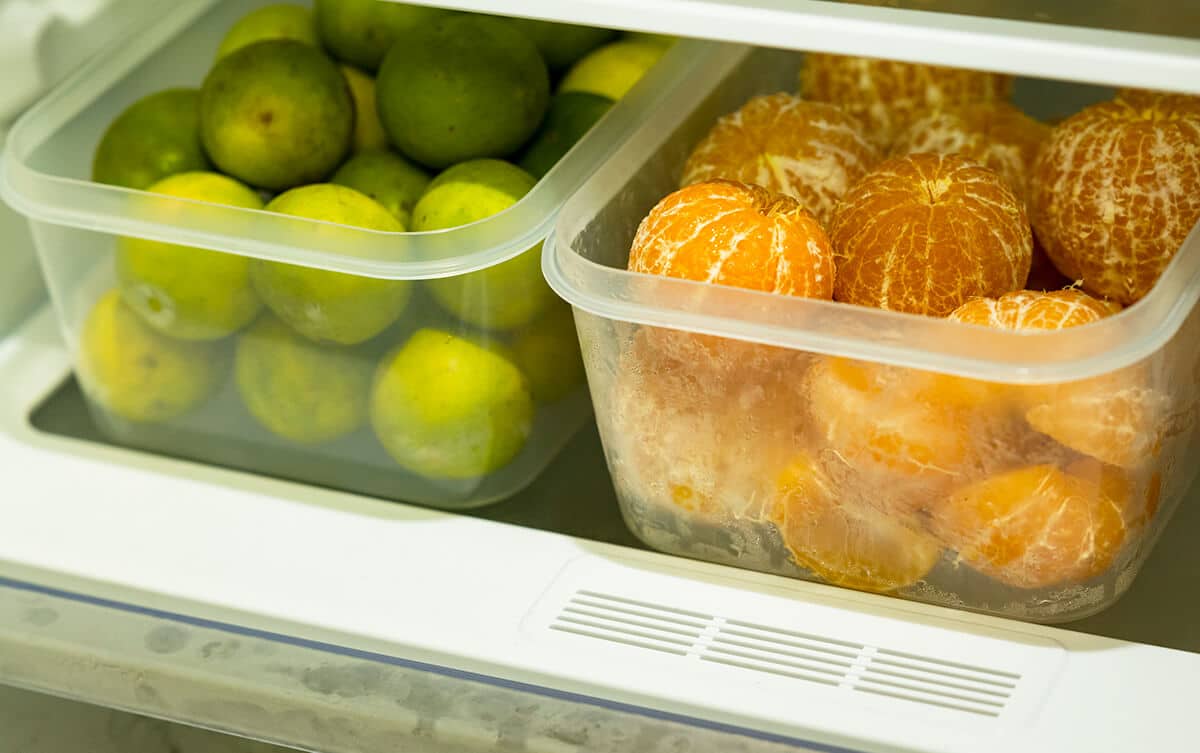 Your friends or your family might've told you that citrus fruits like orange, lime, and lemon last longer if kept at room temperature. However, ripe citrus generally lasts longer if kept chilled in the fridge. Citrus fruits don't need to be wrapped or sealed tightly, so it's better to keep them in an open container. Other fruits like figs, longans, lychees, mangosteens, and pomegranates all last longer if kept chilled in the fridge.
Fruits That Should Not Be Stored in the Refrigerator
The list of fruits that should not be stored in the fridge includes apricots, pears, avocado, bananas, guava, kiwis, mangoes, melons, papayas, passion fruit, peaches, pineapples, plums, and starfruit. These fruits will continue to ripen if left out on the counter outside the fridge. However, when perfectly ripe, they can be refrigerated for a few days to extend their life a little longer. Ripen bananas, for example. may be unspoiled while kept in the fridge even if their skin may blacken.